Bangalore presents the shopper with options galore when it comes to street and cheap shopping destinations. From street stalls to local markets here's a little peek at the places that have won customers with the variety of products on sale and that too at very economical prices.
Here are some cheap places to shop in Bangalore!
Chickpet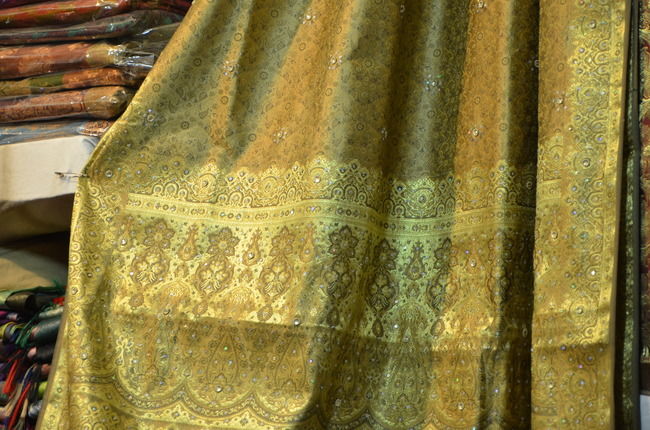 One will not get a better place to shop for sarees than at Chickpet Market. This is believed to be the oldest shopping area in the city of Bangalore. Just a little over 2 kilometres away from the famous City Market, Chickpet has been around in business for more than 400 years and is known for its affordability. Apart from awesome sarees of every imaginable weave and loom, you can also get great deals when it comes to precious metals like gold and silver. Yes, this overcrowded and bustling place is known for dealing in jewellery made from these metals. Take a trip down the roads of Chickpet and get yourself a deal at a price that is worth all the searching and sweating, while you go shopping in Bangalore. If you so desire to make yourself some jewellery, get down to Chickpet and get the best at prices that don't hurt the wallet.
Brigade Road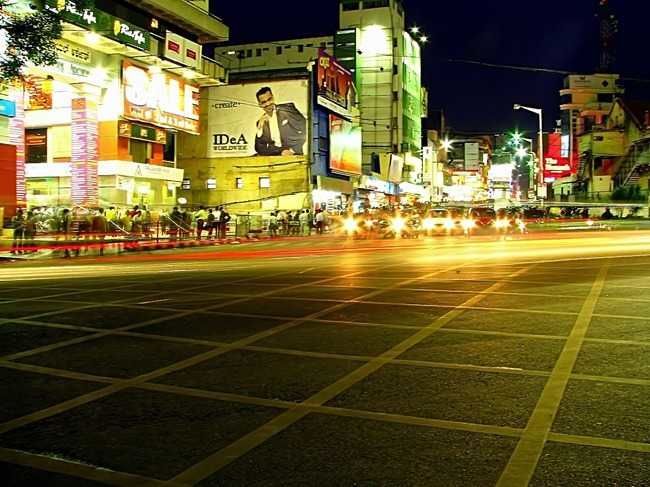 Busy from sunrise to sunset, Brigade Road catches one's attention and is one of the 6 cheap places for shopping in Bangalore. This commercial centre is dotted with shops and stores that sell clothes, shoes, spices, items that are handcrafted, pieces of antique jewellery and much more. Brigade Road is the local favourite when it comes to getting the best at seemingly reasonable prices. This place has its fair share of brands with outlets o KFC, Starbucks, Nike and such labels. Internet cafes and pubs offer entertainment to the locals and visitors. If you wish to lay your hands on an ancient piece of jewellery or décor item for the house, come to Brigade Road that is 3 kilometres away from City market making it a hub for shopping in Bangalore.
Commercial Street Bangalore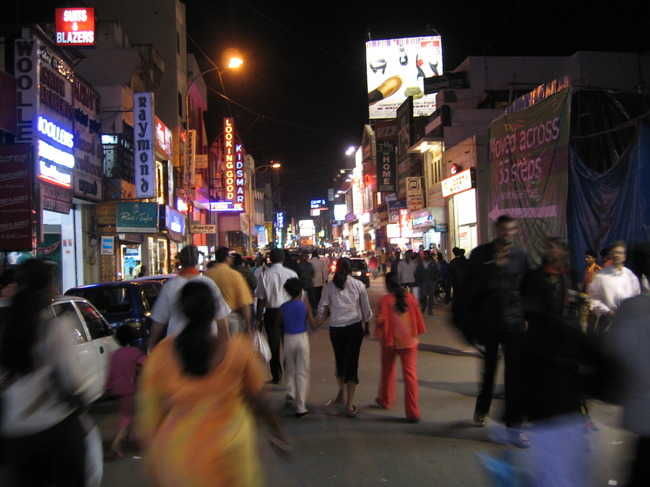 Commercial Street Bangalore makes it next as in of the cheap places for shopping in Bangalore. From ready-made garments to footwear and items of jewellery, you will get them all here. As a matter of fact, the variety on offer combined with amazing price deals is sure to leave one confused while they take on shopping in Bangalore. Commercial street Bangalore is for those who are into sports and athletics. The commercial street Bangalore has great deals on sports equipment and accessories as well.
Do keep in mind that you will need to bargain here. The prices start high but with great bargaining skills, one can get the best. Considered to be the best shopping area, Commercial street Bangalore is a great place to visit and shop. Now that the convincing is done, all you need is your purse, a bottle of water and, of course, a day to get going to one spot for all – the commercial street Bangalore.
Majestic Market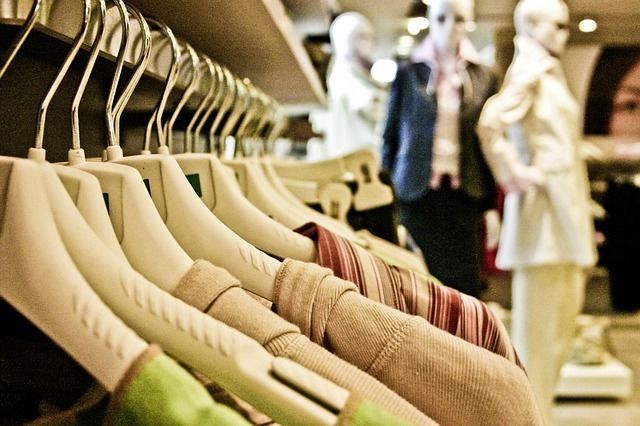 How about a market that deals in local and exported merchandise like fancy perfumes, clothes, electronic gadgets, shoes and other items of novelty? If this brings out the shopaholic in you, you must visit Majestic Market that is bordered by the Hongkong Market and Burma Bazar and brings a revolution to shopping in Bangalore.
You will find items that are both local and branded and the Chinese variety as well. This place is a haven for those who bargain. With tactful dealing, one will walk away with the most unbelievable deals possible. So let loose of those purse strings and pack in a day of shopping around Majestic market, making shopping in Bangalore a rather international experience. You will regret having missed out on an opportunity as such if you don't visit this market.
MG Road
Another saree shopping destination that is considered to be one of the 6 cheap places for shopping in Bangalore is on M.G Road. Prasiddi and Deepam silks dominate the stores here and one can also spot some good handicraft items at this market. Busy since the shops roll up their shutters, this street is a hub for locals and tourists as it houses stores like Kids Kemp. Great shopping deals coupled with stalls dishing out great food, is what keeps the place going. Ladies will go crazy over the collection of silk sarees they will find here. What's even better is that these collectables are priced reasonably.
Indu Dubai Plaza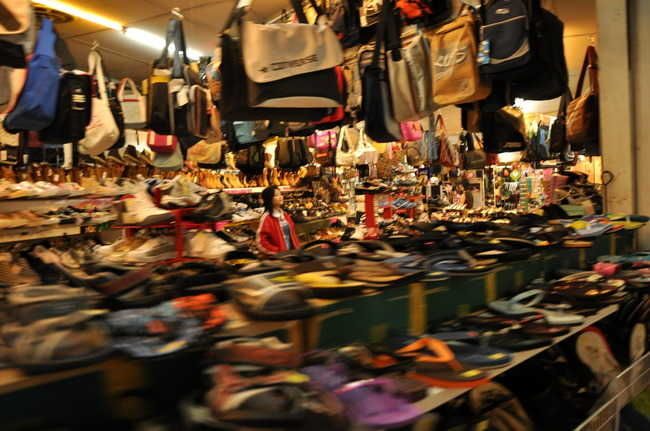 A market that is in stark juxtaposition to its name! Located on Rest Hose Road, rows of stalls offer items ranging from shoes to clothes; bags and wallets to cosmetic products; imported merchandise like perfumes and undergarments and other such accessories. For the bargain-conscious shopper, this is the best place to get what you want and at the price you feel is worth the buy.
The basement of Dubai Plaza houses the Tibetan Plaza that is dominated by quirky fashion outfits, scarves, and accessories. Needless say, those who shop here, go back with loads of bags filled with items and a purse that doesn't complain too much. Mark a day in the month and visit the place that has sealed its spot as one of the 6 cheap places for shopping in Bangalore.
Residency Road
An exquisite handicraft market located in the heart of the city is a hub of tourists who come looking for souvenirs. This is one of the most beautiful places to take a walk around and explore the city on foot. Shop for sandalwood soaps and handcrafted wooden artefacts. You will also get pretty jewellery and brass-ware. Besides getting handicrafts from Karnataka, you will also get handicrafts from Gujarat, Tamil Nadu and Orissa. Don't forget to shop at Gangotri which is the government's handicraft emporium.
Malleswaram 8th cross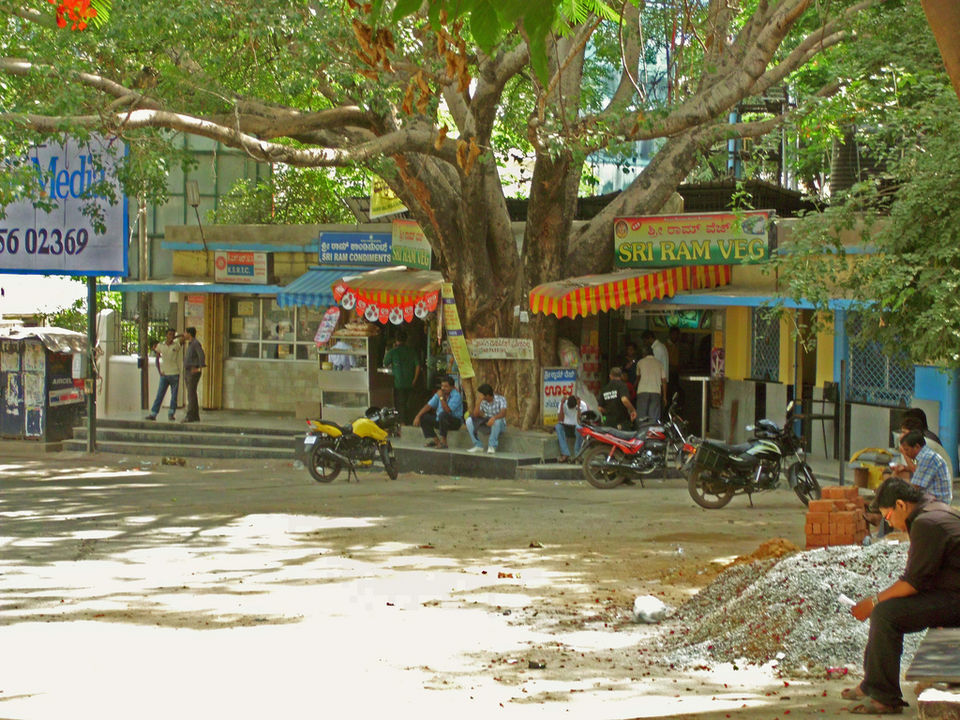 Timings: The market stays open from 1oam to 11pm. Some shops are closed on Saturdays and some on Sundays. 
100 ft Road Indiranagar
Jayanagar 4th Block is one of the oldest markets in Bangalore. Its maze-like architecture has various entrances dotted with street vendors selling knick knacks. Head to the 4th Block in Jayanagar, to get everything that you need in one place!
Now that you have a fair idea about where to get the best deals, up those energy levels and head out to conquer the markets of Bangalore. It will not take long for you to realize that the merchandise and deals you get here are second to none. Need an excuse to pamper yourself or your loved ones? Stroll these markets and purchase some of the best items you can lay your hands on. There is something for everybody. With awesome deals and great saving options, wives, you have a very good reason to shop and keep your husband's from nagging about his wallet being drained!