Let's end this year with a touch of wanderlust and a bag full of souvenirs. Whether you are a beach person or a mountain person, this list will satisfy the whims of all kinds of travellers who have not yet planned their holiday in December. This list has 25 best destinations to visit in India this December!
This winter, travel to the Munroe Island, which is at the confluence of two rivers and has the most serene backwaters. The island still preserves its age-old heritage and culture; they even have the tools used during the stone age.
Munroe Island is named after its first resident, Colonel John Munroe. The island has some of the oldest architecture in the country and buildings that once upon a time belonged to the Dutch. However, the Munroe Island faces a threat of submerging, so for us travellers the clock is ticking.
Srinagar is nothing short of paradise and the people who have visited this extraordinary valley will agree. The colours of the valley change every season. In the summer, the valley is a fresh green, in autumn you will see it painted in shades of mandarin and in winters, which start in December, you will see the valley wrapping itself in hues of grey, blue and white.
Crisp-cold winds blow in the valley indicating that winters are finally here. The temperature drops down to minus degrees and all you will need is a cup of warm kahwa and firans to keep you cozy at times like these. From Kashmir, you can go further to explore places nearby, such as Gulmarg, Sonamarg, Gurez Valley. Srinagar is one of the best holiday destinations in India.
Dharamsala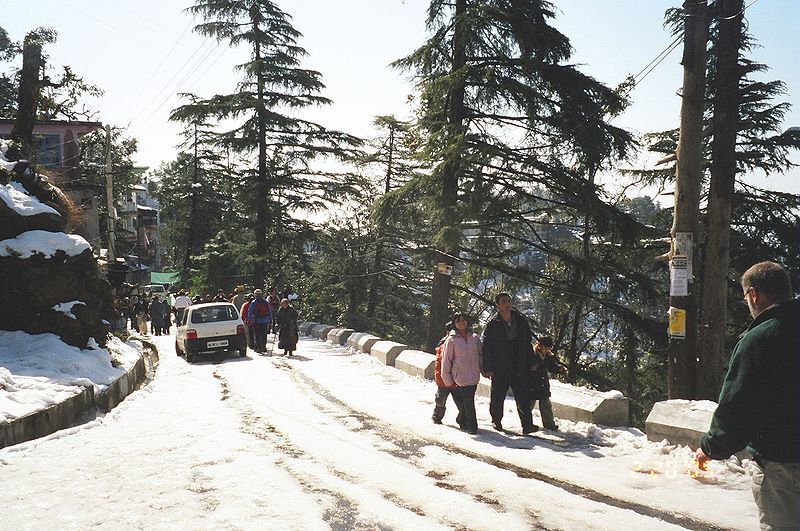 Another mountain town that needs to be explored in December is Dharamsala. For people who like winters, but are not very fond of being snowed in, Dharamsala is a great option. Snowfall here happens in the months of January and February, and the weather stays cool most of December.
This is a good time to go because you will not be bothered about sweating it out in the sun, and it will be fun to explore the places around with more enthusiasm. Dharamsala is very close to McLeodganj where you can see various Buddhist monasteries, including the Namgyal Palace, which is home to the 14th Dalai Lama.
Auli is famous for going on skiing expeditions and mountaineering courses. During the month of December, you will find many people there to experience adventurous activities as you are. If you are not the person who likes daredevil acts, Auli also serves as a silent retreat for those looking for time away from their busy lives. You can also go for a day excursion to the Chenab lake.
Rishikesh
Rishikesh has a plethora of things to do and see, for all kinds of travellers. If you are looking for some peace and quiet, head out to yoga and meditation ashrams that are picturesquely located on the banks of Ganga. If you are a sporty person, then rafting in the river is something you should definitely try. Everything said and done, Rishikesh is without a doubt an exciting destination to visit in India.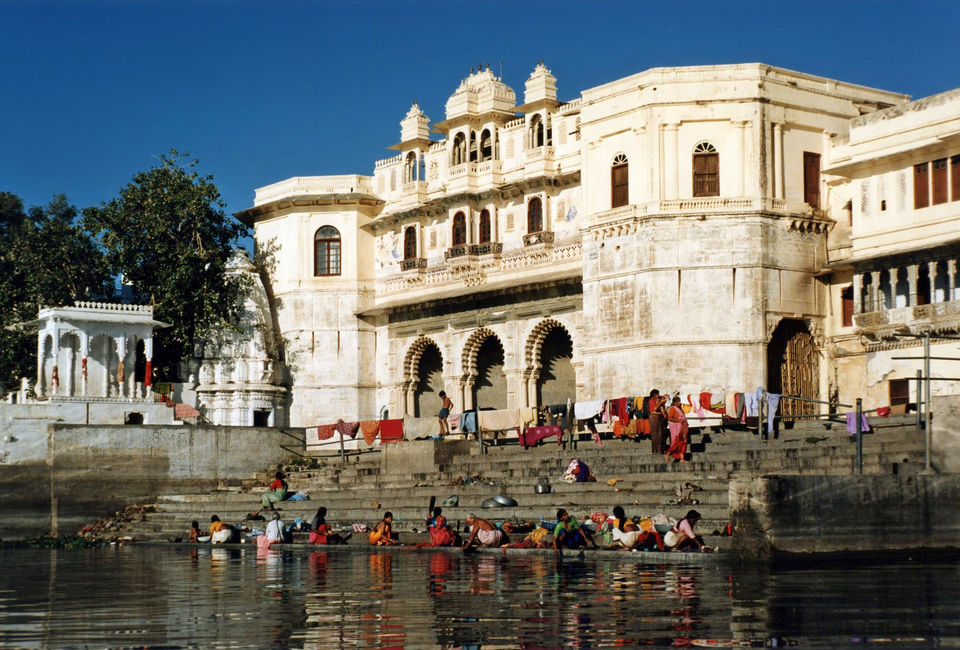 Head to the city of lakes this December to relax, replenish and rejuvenate. Udaipur has a number of palaces and forts that you can see, and with the weather outside being so fabulous, you will easily explore everything without stressing to cover your to-see list. Taste the local Rajasthani cuisine and enjoy shopping at the bazaars inside the interiors of Udaipur. This beautiful city will not fail in charming you and keeps up its mark of one of the best places to visit in India.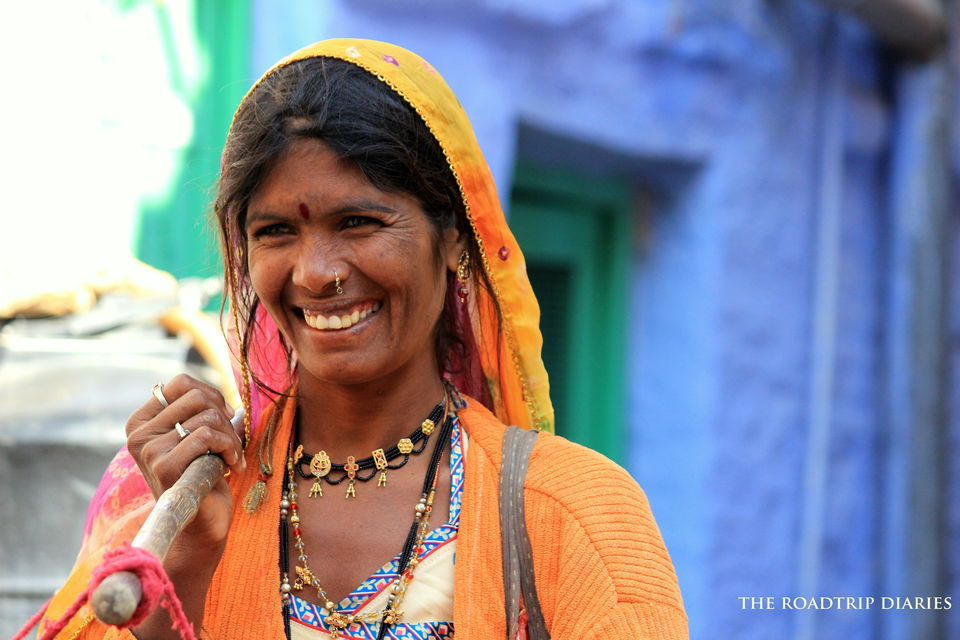 Goa is famously called the party capital of winters because the number of music festivals and parties that are hosted in its territory increase every year. If you too are a party animal, who would rather dance away the night than cosy up in a quilt in front of the fireplace, then Goa is the place you should be.
Goa has a lot of attractions, but in December, it would be best to spend your time indulging in beach sports or chilling at a beach shack. A tip for all those going to Goa in December; go with your gang of friends and have the best time of your life! Goa is the most famous holiday destination to visit in India.
 

Rann of Kutch
Time to go deep into the rich wildlife of the Dudhwa National Park, which is home to several endangered species. Dudhwa's charm is inexplicable and all you need to do here, is let yourself be a part of nature and surrender to the many enriching experiences that will follow.
At the edge of the Indo-Nepal border, you will see many tiny villages that are nestled in the jungle. Meet the local folks of the Tharu Tribe and learn about their culture. December is the best time to spot wildlife in the national park as most animals bask in the sun and go to the river for water.
Sarnath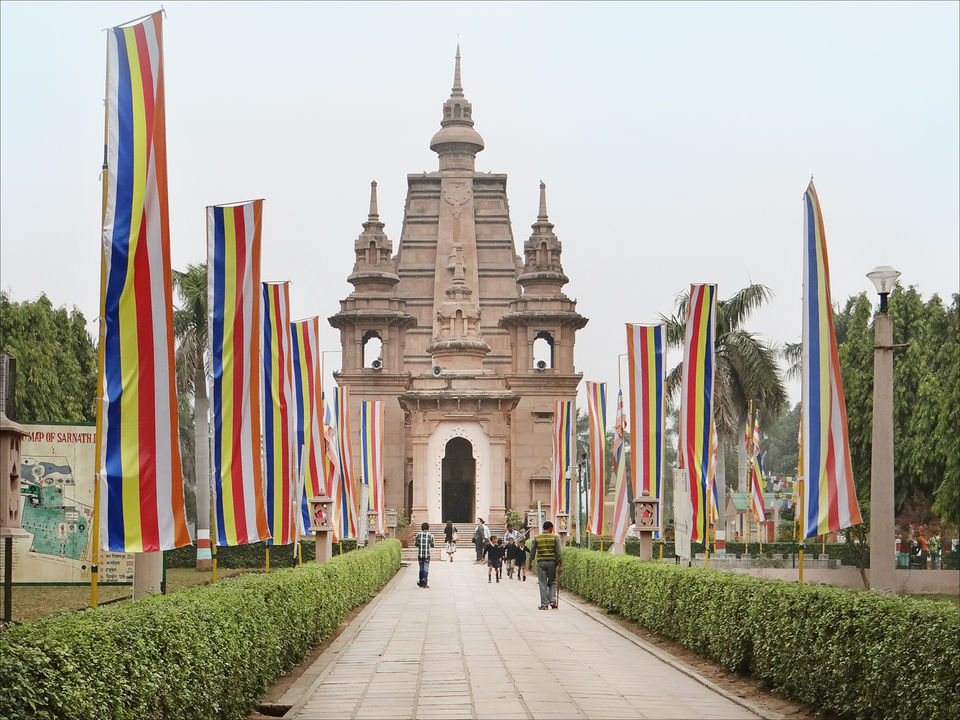 Enrich yourself at the temples and monasteries, which were once visited by Gautam Buddha himself, long long ago. Sarnath is a holy place 13km east of Varanasi, and the religion of this holy place is kindness. Sarnath is an important pilgrimage site for Buddhist and Jain monks, and you will encounter many of them when you explore the interiors. While in Sarnath, you can visit many temples, stupas and the iconic Ashokan Pillar. Sarnath is a great place for people who love photography.
Another holy site in our country, famous for its ghats and temples is Varanasi. Tourists from all over the world come here to take a dip in the holy waters of the river Ganga. Varanasi is really offbeat, and unlike most places that have changed throughout the years, the traditions and ways of Varanasi still remain pretty much the same. You will be able to spot local sadhus sitting in deep meditation, or priests performing religious duties in various temples and on the banks of the river. December is a good time to go to Varanasi, because the heat vanishes and the weather becomes cooler.
If you think Goa is too crowded for your taste, then let Gokarna come to the rescue. Gokarna is a relaxed and laid-back little coastal town that attracts Hindu devotees from all around the country. However it has, in the recent years, become a much preferred destination because of its unexplored, clean beaches. Besides exploring the many beaches in this town, you can take a surf lesson or two on your holiday at the Cocopelli Surf School. December will be a pleasant time to visit Gokarna.
Visit Kohima, just in time for the Hornbill festival. In December, the local tribes of the region come together to celebrate and showcase their culture, and people from all over India travel to Nagaland to see this festival. Though a major chunk of your holiday should revolve around the Hornbill Festival, which begins on the 1st of December, Kohima has a lot of other beautiful places to see, such as the natural caves and the Dzuko Valley. Make sure to chart out a well-planned itinerary because you would not want to miss out on anything. After your holiday, you will agree that Kohima is one of the best holiday destinations in India to visit in December.
The water is so clean that the boat seems to float on air. Well, it is time to turn those dreams into reality and for that, Dawki is the place you need to go. Dawki is one of the best holiday destinations to visit in India in December. With mountains surrounding the crystal clear river, twisting around the corners, Dawki is truly magnificent and you will not believe what your eyes see; it is that beautiful.
One of the many border-crossing villages between India and Bangladesh, this remote little village is a spectacle in itself. Explore this remote village and say goodbye to your city life for a few days to enjoy the hospitality of the local people.
Yuksom has a rich history to its name, and to unravel its mysteries you will have to go there yourself. Yuksom was home to the first Chogyal (monarch) of Sikkim. This December, take on an adventurous journey to an unexplored, rugged yet beautiful town that has been preserved from the outburst of tourists. While in Yuksom, explore the local monasteries and get to know more about Buddhism. To have a good time, get to know the different kinds of cultures and people that call Yuksom home. Yuksom tops the chart for being an adventurous place to visit in India in December.
Orchha Panna is a mesmerising place for those who enjoy a tryst with history. This destination is rich in historical value and is surrounded by dense forest cover to protect its precious monuments. You will come across big boulders in the middle of a stretched out river bed, small brooks flowing between the ferns, and that is when you'll fall in love with the aura of Orchha. You can also visit the Panna National Park during this time of the year, which is equally beautiful.
Wayanad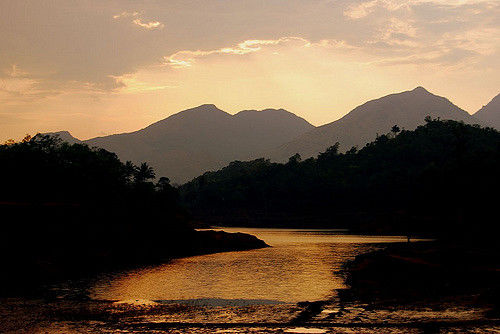 Explore South India this December by ditching touristy spots and instead picking Wayanad, which is a quiet district in Kerala surrounded by emerald green peaks. Wayanad has a lot of places of attraction and you can visit the Edakkal Caves, trek up to the famous peaks in this region or see the Soochippara waterfalls. You will not be disappointed by the attractiveness of this unexplored South Indian paradise. In December, Wayanad will be enveloped in mist and the weather will be pleasant.
Auroville is famous because of the Sri Aurobindo Ashram, and it is a city that aims at creating a community-living environment. The people in Auroville are extremely friendly and they will go out of their way to help you. Auroville is perfect to enjoy lazy days and relaxed meditation sessions. We love Auroville so much because it is one of the best holiday destinations in December in India.
If you're looking forward to spending a peaceful time with yourself or your family this December, then you should go to Auroville. You can also visit Puducherry for day excursions and enjoy the beachside with some delicious Portuguese food. Puducherry itself is surrounded by old-fashioned bungalows and buildings that will transport you to the erstwhile French rule in India.
Coming back to beaches, a holiday is never complete in winters till you have your feet in the sand, salt on your lips and wind in your hair. Daman and Diu, even though one of the most exotic holiday destinations in India, remains untouched by tourists. This coastal town maintains its old world charm pretty well and that is exactly what flatters us the most. The beaches are extremely clean, and you will not find too many tourists crowding here. In December, the weather during the day is hot, and as the sun sets it becomes very pleasant. An interesting choice for the best holiday destinations in December in India.
Lakshadweep is synonymous with beautiful and clean beaches and crystal clear blue waters. The Agatti Island forms a part of Lakshadweep which has a collection of many smaller islands. This destination is perfect for enjoying a relaxed holiday and kicking up your feet with a pina colada in hand. You can snorkel, scuba dive and indulge in other water sports to make the most of this beautiful place. Lakshadweep is one of the best places to visit in India in December.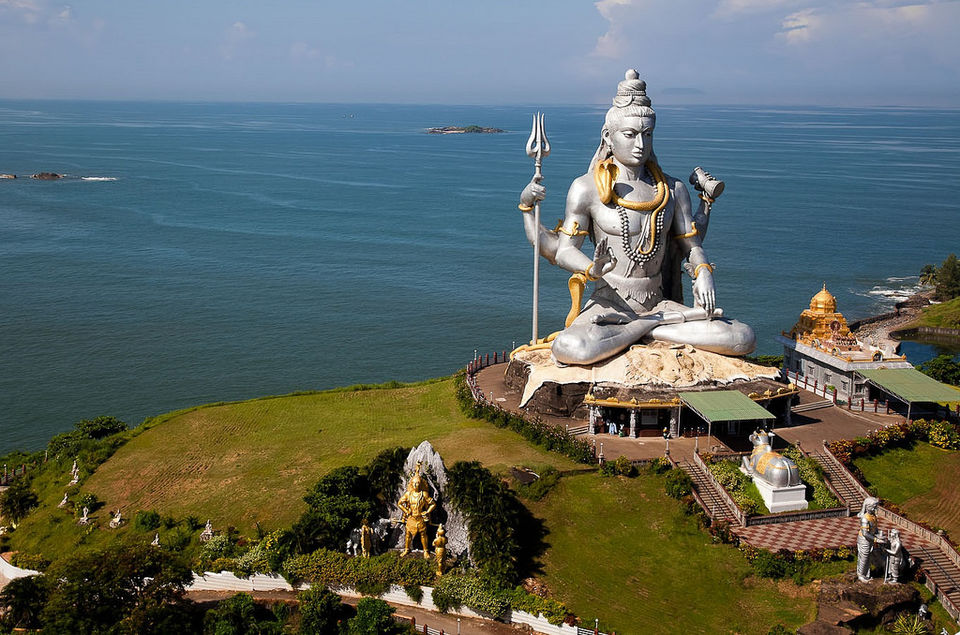 Murudeshwara is a coastal town in Karnataka, which has a wide variety of things to do and see. You can visit the statue of Lord Shiva, which is the second largest statue of Shiva in the world. The Netrani islands nearby are considered to be the best site for underwater sports in India. The Murudeshwara Fort stands as an astonishing structure that is completely covered in moss. December is the perfect time to visit Murudeshwara because coastal regions do not have a lot of humidity in the winters.
Andaman and Nicobar Islands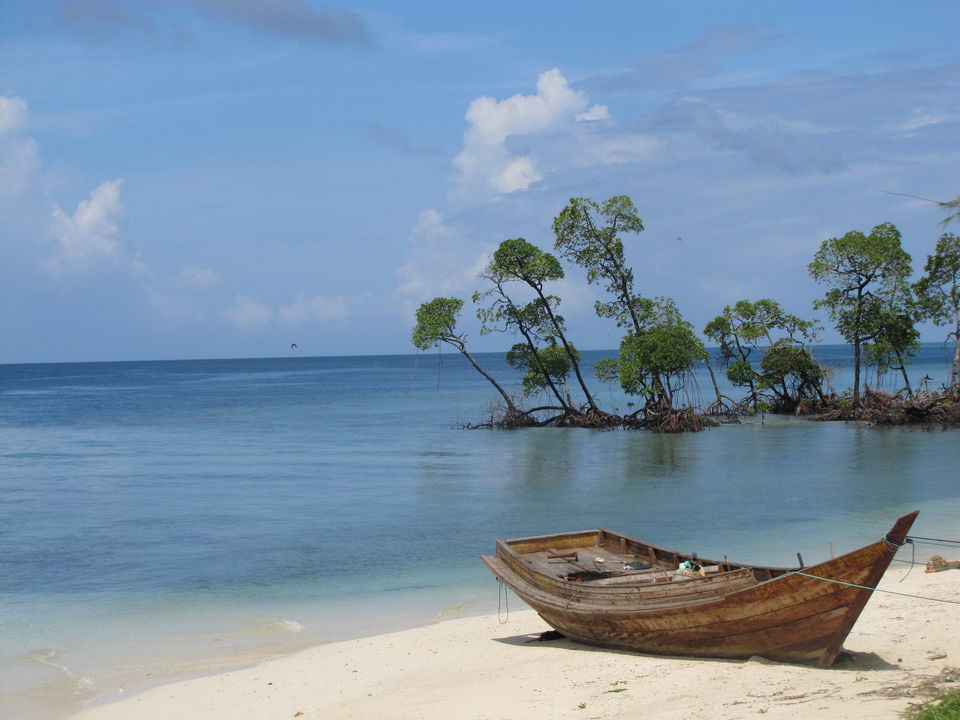 The Andaman and Nicobar islands are so diverse in nature that one trip will never be enough to completely soak in the spirit of this turquoise gem. Andaman and Nicobar Islands are home to a huge variety of flora and fauna. You can opt for underwater sports activities, such as snorkelling and scuba diving, which are very famous on the island because of the corals under the sea. Take a ferry ride to see India's own active volcano or visit the indigenous tribes of the island.
In December, your tan won't be as dark as it would have been in any other month of the year! This place should be on top of your December holiday destinations in India list if you love pretty islands!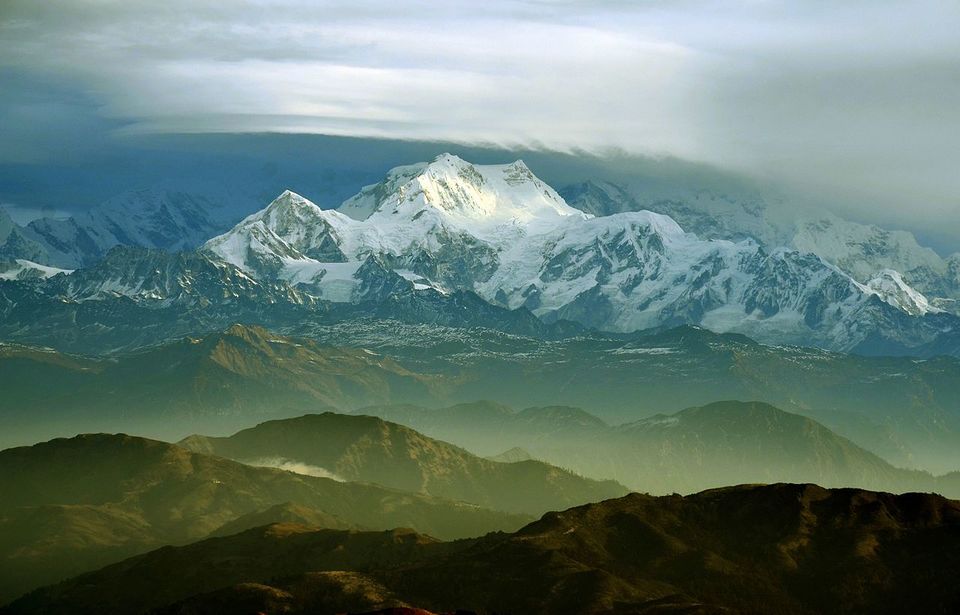 If you want to enjoy the spirit of Christmas in a quaint far away town, then you should definitely go to Shillong this December. Shillong is popularly known as the 'Abode of Clouds' and we could not agree more! While in Shillong, do not forget to go to the Umiam Lake and the Elephant Falls. In December, the entire town will be Christmasy!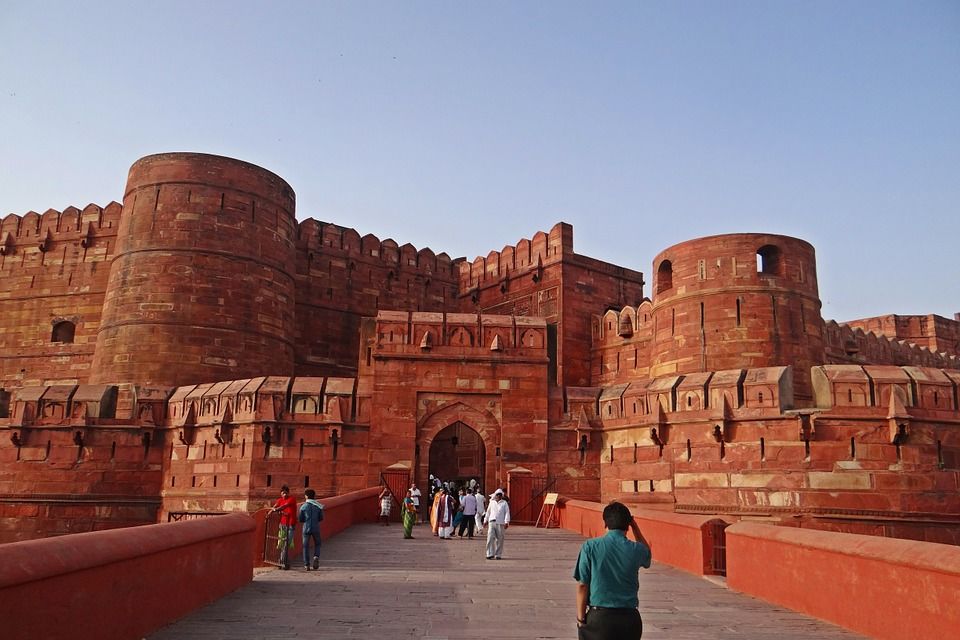 Start packing your things, and get out of the house for that one last epic journey this year!